A collection of weapons of 904 pieces,
second in Veneto only to the Armory of Palazzo Ducale in Venice.
The Castle Armoury, fitted out by Count Vittorio Cini in the late 30s, occupies the lower floor of the medieval Ezzelino's Tower. It's divided into 3 main rooms: each room hosts an outstanding and valuable collection of European complete tournament and war armours, helmets, chain mails, swords, daggers, spears, crossbows, fire arms and other war instruments ranging from the Middle Ages till the eighteenth century.
Very notable is the Da Carrara "towered" fireplace in the Captain's Room, frescoed with the typical red and white chequered decoration of the late fourteenth century.

The crossbow is a throwing weapon, consisting of a wooden, bone or iron bow, mounted on a stock (tape). The locking mechanism of the string (in gut or vegetable fiber) takes the name of "nut" and arrows or bolts or darts for classic crossbows are stuck in it. Bullets of various compositions and sizes for crossbows with bullets or hunting blenders can also be placed there.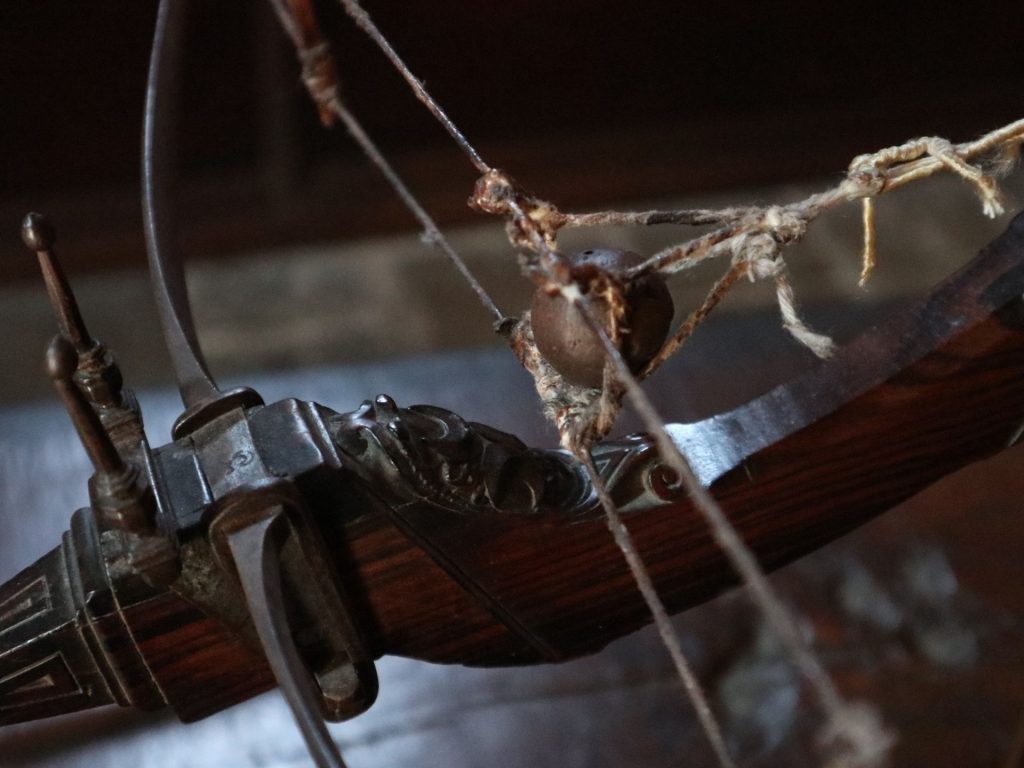 The Schiavona is one of the most important examples of sword used by particular corps of the Republic of Venice army from the 16th century to the end of the Republic itself. The Schiavona is distinguished by its wide double-edged blade, with the characteristic metal cage to protect the hand.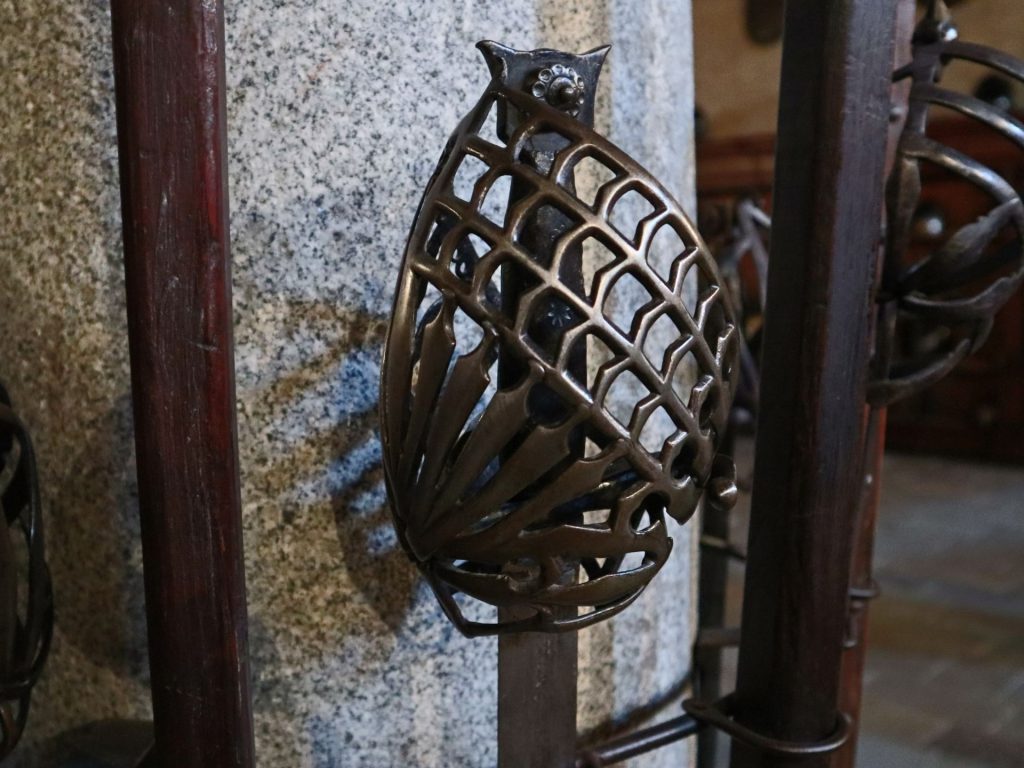 Book your visit Book your visit from the comfort of your home. Save time and avoid queuing at the Castle entrance.
Organize your event The Castle of Monselice provides spaces for organizing special events, conventions, weddings, school trips, movie sets and much more!